Greer's Blog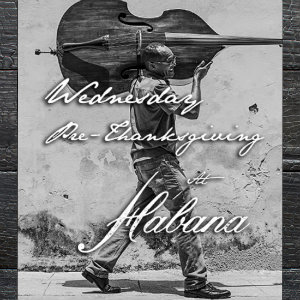 11.21.17
Celebrate a pre-Thanksgiving party at Habana in Costa Mesa with live music on Wednesday, Nov. 22 from 9 p.m. to midnight from Los Mysteriosos. Come celebrate solo, with a special someone, or even the whole family. The bar will be open for you to indulge in fresh mojitos, sangria, and more until 2 a.m.
Also, on Thanksgiving, Thursday, Nov. 23, Habana will be open 2 p.m. to 10 p.m. If you're not up for cooking the traditional turkey feast or traveling to spend the evening away from OC, they'll be offering their full dinner menu as well as a special Cuban-inspired pre-fixe Thanksgiving menu.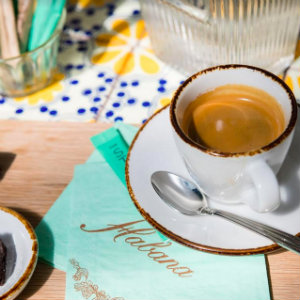 The newest Habana Irvine at Irvine Spectrum will be a great place to stop by for a bite and drink during Black Friday. Irvine Spectrum goes all out for Black Friday--there will be DJ's, live performers, free ice skating, free valet and more all contribute to a party-like atmosphere. Last year approx. 20,000 people participated, and Friday in its entirety saw approximately 80,000+ guests. Habana Irvine will be open until 2 a.m. on Thursday, Nov. 23 (with their bakery re-opening again at 7 a.m.) and will be offering Black Friday participants complimentary sips of coffee from their brand-new Bakery Habana, and bites of their beloved Media Noches sandwiches from 10:30 p.m. to 1:30 a.m.
In addition, each guest who visits the bakery will receive a bag of three small Black Out cookies, in honor of Black Friday. And, for those looking to check another gift off their list, Habana Irvine will have $100 Gift Certificates available for sale for $75.
Habana Costa Mesa is at 2930 Bristol St. in Costa Mesa. 714.556.0176.
Habana Irvine is at 708 Spectrum Center Drive in Irvine. 949.419.0100.
---
More Greer