Greer's Blog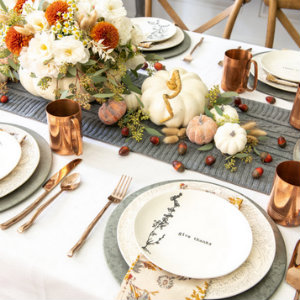 11.17.20
As we enter into the holiday season, Fork & Knife knows that things will look a little different this year. To assist in making your holiday meals memorable, beginning with Thanksgiving Dinner, they've put together an "Everything But The Turkey" menu for you!
You handle the turkey and they'll handle the rest! Order from a menu of seasonal sides and soup, fresh salads, stunning cheese & charcuterie platters, and your favorite Thanksgiving desserts. Take a look at their offerings here and be sure to place your orders by calling us at 949-877-0330 or email kristib@forkandknifecm.com. All orders must be in by Friday, November 20. All food is cold (except baked goods) upon pick up and can be scheduled to be picked up on November 25, or on November 26 until 8 p.m.
401 E. 17th Street A-2 in Costa Mesa. 949.877.0330.
---
More Greer