Greer's Blog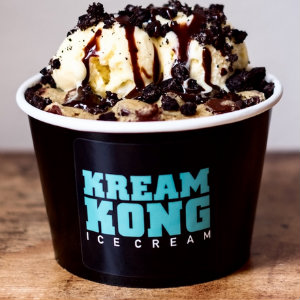 08.20.18
Kream Kong Ice Cream always handcrafted, organic and made from locally sourced ingredients just launched their ice cream truck, and will be appearing at OC Night Market Aug. 24-26.
Launched in January 2018 by husband-wife founders Stephen & Diane Tchen, Kream offers a rotating lineup of 8-10 flavors in a cup or fresh handmade cone including vanilla, chocolate, and strawberry alongside limited flavors including peanut butter and jelly, ube, red velvet, avocado, cookie butter, matcha and banana cream pie. Also, they will be offering special ice cream cones filled with either cookie butter topped with teddy grahams or vanilla topped with Oreos and cookie crisp.
To top off all this deliciousness, Kream Kong offers up the Kong's Cookie, which was inspired by Stephen and Diane's love for BJ's popular dessert, the Pizookie. The Kong's Cookie includes a vanilla ice cream base, and is topped with a fresh cookie with two mini scoops of ice cream.
---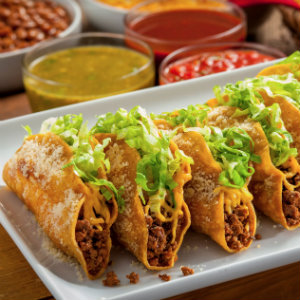 08.20.18
Jimboy's Tacos wants to make back-to-school easy. From Monday, August 20 through Friday, August 31, Jimboy's Tacos is offering $2 off a 6-Pack of Original Ground Beef Tacos at both Orange County locations in Anaheim and Huntington Beach.
Founder Jim "Jimboy" Knudson created the Original Ground Beef Taco at Jimboy's Tacos nearly 65 years ago as a simple food trailer on the shores of Lake Tahoe, which has not changed since it was first served and remains the brand's most popular menu item. The iconic taco, which Food Network star Guy Fieri has called a 'guilty pleasure' taco, is made fresh at each Jimboy's Tacos location with seasoned ground beef, freshly shredded cheese, and lettuce encased in a crispy, stone-ground corn shell dusted with parmesan cheese.
Jimboy's is also known for its Taquito Burrito, a signature grilled burrito stuffed with three taquitos, which has garnered worldwide attention. The Taquito Burrito mash-up has led to the creation of a revolutionary "Craft Your Own Mash-Up" section of the Jimboy's menu where you can pick your own ingredients and do creative mix and match.
Jimboy's Tacos is at 120 5th St. in Huntington Beach. 714.477.1717.
Jimboy's Tacos is at 1650 S Harbor Blvd C, Anaheim. 714.991.1954.
---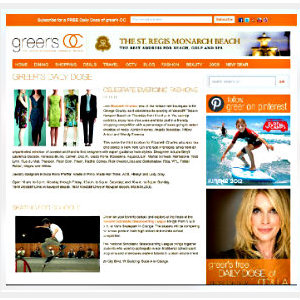 08.19.18
For the past 12 years, the devoted readers of Greer's OC have provided advertisers with a lucrative target market of highly motivated shoppers, diners, and trendsetters.
The devotees trust Greer's OC to give them the latest information about Orange County's shopping, dining, trends, travel, and events, and they are ready to act on the tips. In general, the readers of Greer's OC are female, affluent and live in Coastal or South Orange County and Los Angeles.
For more information, or to request a Media Kit email us at info@greersoc.com.
---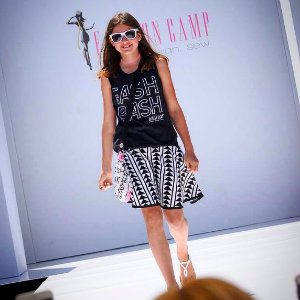 08.17.18
Join the District at Tustin Legacy for FASH BASH - Fashion Camp's annual end-of-summer celebration & fashion show in the AMC Courtyard on Saturday, Aug. 18 from 11 a.m. to 2 p.m.
Enjoy fashion-themed games & challenges, creation stations, hair braiding, mini manicures, photo booths, face painting, balloon art and more. Plus discounts on all of Fashion Camp's Fall Classes! Make sure to check out the big Fashion Show at 1 p.m. - featuring kids & tweens showing off their designs!
This event is free and open to the public, so tell your friends.
The District at Tustin Legacy is at 2477 Park Ave., in Tustin.
---
More Greer