Greer's Blog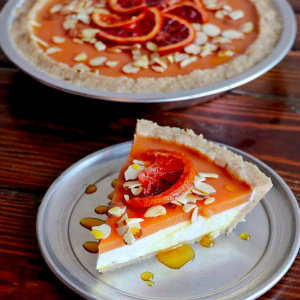 01.22.19
During the month of January, The Pie Hole in Orange is celebrating the new year with fruit, nuts and yogurt and a citrus flair, by introducing a Candied Blood Orange Yogurt Pie and Blood Orange Ginger Latte. The Candied Blood Orange Pie starts with a pecan shortbread crust filled with tangy yogurt sweetened with a bit of brown sugar, topped with blood orange gelée and almonds, then drizzled with spiced orange syrup. The Blood Orange Ginger Latte is made with the Pie Hole's housemade spiced turmeric and ginger orange syrup, garnished with a housemade candied blood orange slice.
If you're already looking forward to your first cheat day on your New Year's fitness resolution, try one of the bite-sized pie holes and keep the guilty pleasure to a minimum. Pie Holes come in seven flavors: Caramel Apple, Blueberry Crumble, Mexican Chocolate, Nutella, Boysenberry, Guava Cream Cheese and Strawberry Lavender, and can be purchased individually for $1 or a Baker's Dozen for $12.
8 a.m. -10 p.m. Monday to Wednesday; 8 a.m. -11 p.m. Thursday; 8 a.m. -12 a.m. Friday and Saturday; 8 a.m. -11 p.m. Sunday.
177 N Glassell St. in Orange. 657.236.4100.
---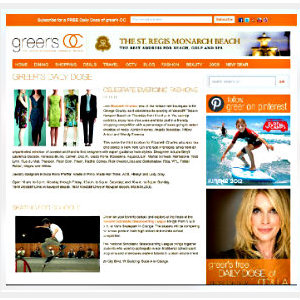 01.22.19
For the past 13 years, the devoted readers of Greer's OC have provided advertisers with a lucrative target market of highly motivated shoppers, diners, and trendsetters.
The devotees trust Greer's OC to give them the latest information about Orange County's shopping, dining, trends, travel, and events, and they are ready to act on the tips. In general, the readers of Greer's OC are female, affluent and live in Coastal or South Orange County and Los Angeles.
For more information, or to request a Media Kit email us at info@greersoc.com.
---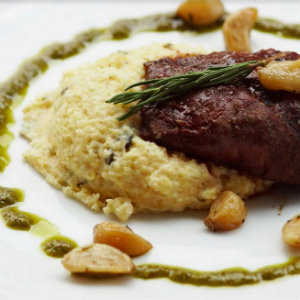 01.20.19
Ways & Means Oyster House is offering special prix fixe lunch and dinner menus during Surf City Dine Week from January 21-28, 2019, and $1 from every meal sold will benefit local nonprofit, Bracken's Kitchen.
All week, Ways & Means will serve a variety of menus at various price points - $11, $16, and $21 for lunch, and $21, $31, and $41 for dinner. Guests will enjoy Ways & Means' signature dishes like the Clam Chowder with bacon candy crumbles, basil, and seasoned oyster crackers; Lobster Tacos with blackened Maine lobster, cabbage mango salsa, and serrano cream; Steak & Polenta with seared steak, creamy polenta chimichurri, roasted garlic, and rosemary; and many more.
Ways & Means is located in Pacific City at 21022 CA-1 B140, Huntington Beach, CA 92648.
---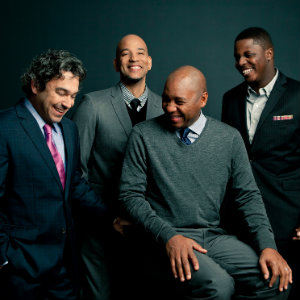 01.20.19
Segerstrom Center for the Arts presents an incredible evening of jazz featuring the Branford Marsalis Quartet and Yuko Mabuchi Trio for one performance only on January 25, at 8 p.m.. Led by Jazz Master and Grammy® Award-winning saxophonist Branford Marsalis, the quartet was declared by the Associated Press as "one of the most cohesive, intense small jazz ensembles on the scene today."
Quartet members include Joey Calderazzo, piano; Eric Revis, bass; and Justin Faulkner, drums. Opening the program is pianist Yuko Mabuchi whose trio of musicians includes Del Atkins on bass and Bobby Breton on drums.

Single tickets start at $59 and are now available online at www.SCFTA.org, at the Box Office at 600 Town Center Drive in Costa Mesa or by calling 714.556.2787. For inquiries about group ticket savings of 10 or more, please call the Group Services office at 714.755.0236.

---
More Greer