Greer's Blog
06.15.18
Nobody really plans to get divorced, but understanding the nuances of this process are fraught with questions and uncertainty. This quarterly seminar gives women a unique opportunity to learn all about this confusing process---no matter what stage you are in----and all in a safe, caring environment.
You can join a seminar to explore the three key pillars of divorce----from the family & psychological perspective, to understanding the legal process, and insights surrounding the financial aspects. The next dates are on Saturday, June 23, Saturday, Sept. 8 and Saturday, Nov. 10.
With the guidance of trained professionals, they will take away the mystery and uncertainty of "untying the knot." Bring your questions with you. The more you know, the better off you will be as you navigate through the various stages of this journey.
This is guaranteed to be three hours that are well worth your time and effort. It will be extremely informative and in a compassionate setting with others that are going through many of the same issues. You will leave the workshop with direction, clarity, hope and an understanding of how all of these pieces fit together in the process of divorce. Each case is different, but they all share many core fundamentals. Get smart right now if you are contemplating a possible divorce.
The professional team guiding you through this 3-hour seminar include:
Karen Rhyne, Esq. and Certified Family Law Specialist (CFLS) 949.553.1223 info@michel-rhyne.com
Leslie Drozd, Ph. D 949.786.7263 lesliedrozd@gmail.com
Megan Stirrat, Certified Divorce Financial Analyst (CDFA) 949.859.2963 megan_stirrat@ml.com
Quarterly Saturday Seminar – A Seminar On Divorce on Saturday, June 23, Saturday, Sept. 8 and Saturday, Nov. 10.
9 a.m-12 p.m. (Registration starts at 8:30 a.m.), Fee is $30.
To RSVP, or for more information, please call: Megan Stirrat at 949.859.2963
Location: At the offices of Megan Stirrat, 100 Spectrum Center Dr. Suite 1100 in Irvine.
---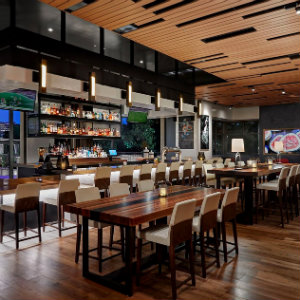 06.15.18
Kick-off the World Cup in style at Marriott Irvine Spectrum and get in the spirit at Heirloom Farmhouse Kitchen. Its serving dishes inspired by the different participating countries. Catch all the games on Heirloom's eight-screen media lounge or from its chic bar.
See below for the lineup:
June 15: Portugal v. Spain at 11 a.m.
Portugal: Linguisa, charcuterie, saffron bread & sea salt bread Spain: Mixed Paella.
June 17 (Father's Day): Mexico v. Germany (at 8 a.m.) & Brazil v. Switzerland (11 a.m.) –In addition to showing the games, Marriott Irvine Spectrum will have a soccer goal set up on their event lawn for dads to shoot on – if dad scores, he will receive a free beer at Heirloom.
Mexico: Chilaquiles (during 8 a.m. game). Germany: Cold cuts & cinnamon bread (during 8 a.m. game)
Brazil: Skirt steak and pinto beans; Brazilian meatballs (during 11 a.m. game)
Switzerland: Pastries, donuts, and vegetable crudités (during 11 a.m. game)
Marriott Irvine Spectrum is at 7905 Irvine Center Drive in Irvine.
---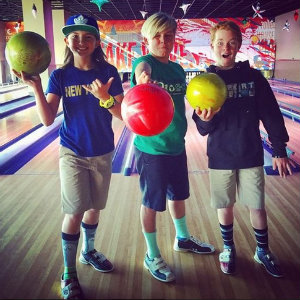 06.14.18
Tavern + Bowl at The Triangle in Costa Mesa is helping Orange County families kick off a summer of fun with its Jr. Kingpin Club. All kids 14 and under are invited to join the Jr. Kingpin Club and receive one free game per day, Monday through Friday, from open until close, 11 a.m. to 4 p.m., now through August 31. The promotion is valid for walk-in customers only, and shoe rental is not included. A parent or guardian simply needs to register the child online at tavernbowl.com.
Upon registration, you will receive an email confirmation. Kids can then pick up their Jr. Kingpin Club Pass at Tavern + Bowl and let the good times roll.
Open Monday through Thursday from 3 p.m. until midnight; Friday from 3 p.m. until 2 a.m.; Saturday from 11 a.m. to 2 a.m.; and Sunday from 11 a.m. to midnight. For reservations or more information, call 949.438.2320.
Tavern + Bowl is located on the lower level of The Triangle, at 1875 Newport Boulevard in Costa Mesa.
---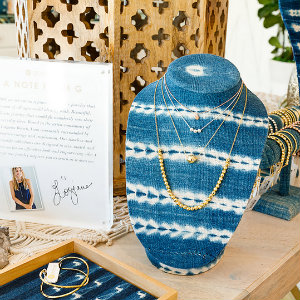 06.13.18
Come celebrate the grand opening of gorjana at Irvine Spectrum Center, a Laguna Beach-based jewelry brand, on Friday, June 15 at 6 p.m. Enjoy curated prizes, sips and sweets as you shop and get a special gift with purchase all weekend long.* Choose from necklaces, bracelets, earrings, and rings.
gorjana is known for its "Art of Layering" collections where you can effortlessly layer sets. They've combined their most-loved pieces that are perfect for stacking or wearing as separates! The Art of Layering sets include chokers, necklaces, lariats, and adjustable bracelets. They're ideal for a gift or for treating yourself.
gorjana also offers Power Gemstones for when you need an extra boost of balance (labradorite), clarity (crystal quartz), courage (snowflake obsidian), energy (garnet) and much more. You can also personalize jewelry with engravable bracelets and necklaces. There are also darling Mini Me choices for children and a Charity collection that gives back to CHOC, Global G.L.O.W. and With My Own Two Hands.
gorjana is located next to the Giant Wheel at the Irvine Spectrum.
---
More Greer