Greer's Blog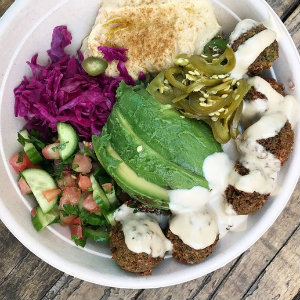 08.17.18
Santa Ana-based Falasophy will be bringing its popular and modernized Lebanese menu to the Irvine Spectrum Center. During the center's expansion celebration on Saturday, August 18, Falasophy will be hosting a soft opening.
They'll be offering a limited menu, and will be giving away FREE FALAFEL PITA sandwiches, a classic filled with falafel, pickled red cabbages, cucumber-tomato salad, and housemade tahini. They will celebarate their official Grand Opening on Saturday, September 8.
Falasophy is at 670 Spectrum Center Drive, Irvine.
---
More Greer