Greer's Blog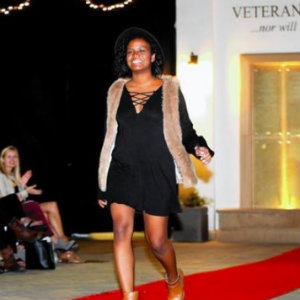 10.17.17
Vanguard University's anti-human trafficking student club, Live2Free, will host its 2nd annual Fair Trade Fashion Show on Thursday, October 19 at 7 p.m., on the Costa Mesa campus. The outdoor runway show will feature the newest clothing lines from fair trade companies including Break Down Walls, Krochet Kids, Citizen and Darling, NoonDay Collection and more.
Vanguard University's annual Fair Trade Fashion Show is designed to highlight the injustice of labor trafficking and local vendors with fair trade and ethical fashion at the heart of their company.
The Fair Trade Fashion Show will offer food and drink, and an opportunity to connect one-on-one with each vendor. The fashion show will also feature a panel with local vendors and Live2Free club members to discuss exploitative labor in fashion and how consumers can leverage their purchasing power to fight slavery and exploitation.
Students of Vanguard University's Live2Free club, based on their knowledge of corporations, nonprofit organizations, recycled fashion stores and thrift shops that are selling ethically sourced and fair trade products, invite each company to participate in the fashion show. These companies and stores help slow the demand for cheap, and potentially exploitative clothing in Orange County and ensure consumer purchases provide income for disadvantaged workers.
The event is free and open to the public. RSVP is encouraged but not required to attend the 2nd Annual Fair Trade Fashion Show. To RSVP, visit here.
Scott Courtyard at 55 Fair Drive in Costa Mesa.
---
More Greer