Greer's Blog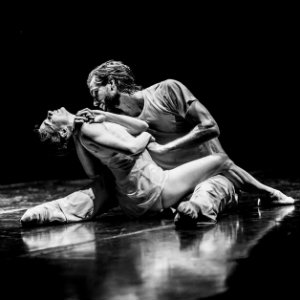 08.06.18
Celebrate the 30th anniversary of Orange County's premiere resident ballet company with an exciting gala performance where world-renowned ballet artists share their love and expertise of the craft with future, inspired young stars. The 11th annual "Gala of the Stars" performance is just one night only: Friday, August 17 at 6 p.m. at Renée and Henry Segerstrom Concert Hall.
Festival Ballet Theatre Artistic Director Salwa Rizkalla has confirmed performances by these guest artists:
Beckanne Sisk and Chase O'Connell of Ballet West; Sarah Lamb of Royal Ballet and Matthew Golding formerly of The Royal Ballet; Svetlana Lunkina and Evan McKie of National Ballet of Canada; Sasha De Sola and Vitor Luiz of San Francisco Ballet; Skylar Brandt and Aran Bell of American Ballet Theatre; Morgan Lugo and Juliano Nunes of Royal Ballet of Flanders; Maria Kochetkova, former San Francisco Ballet and American Ballet Theatre and Sebastian Kloborg; former Royal Danish Ballet repertoire.
The often sold-out performance is a rare opportunity for Orange County audiences to see dancers from different companies in a combined program that celebrates the continuing art and passion of ballet.
Gala of The Stars tickets are available at scfta.org or 714.556.2787. Prices: $55 - $95
Post Gala Dinner with the Stars at Café Rouge immediately follows the "11th Annual Gala of the Stars" performance. Patrons of Festival Ballet Theatre are invited to enjoy an exclusive dinner at Leatherby's Cafe Rouge. Dine with the dancers in this customized experience to celebrate the special occasion. Tickets can be purchased by visiting www.festivalballet.org/gala-of-the-stars/ for $250.
Segerstrom Center for the Arts is at 600 Town Center Drive in Costa Mesa.
---
More Greer