Greer's Blog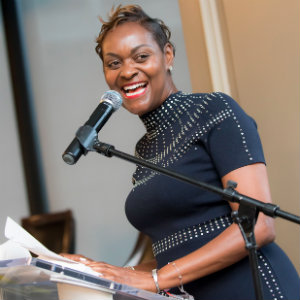 11.19.19
Speaker series Leadership in Heels will host its final event of 2019 on Thursday, November 21, from 7 a.m. to 9:30 a.m. entitled "The Courage to Lead | The Time is Now" at the Center Club in Costa Mesa.
Coast Magazine Editor Samantha Dunn will join Leadership in Heels Founder and CEO Scharrell Jackson, a full-time Partner, COO and CFO for Squar Milner in Irvine, for an intimate and authentic conversation about "courageous leadership." Dunn will interview Jackson and the two community and business leaders will expose the highs and the lows of what it takes to lead without fear and will share examples of how they have exercised courage in order to lead their lives and organizations successfully.
During the November 21st event, attendees will gain the tools to take back their time and lead with unwavering courage without the fear of failure or worrying about not meeting the expectations of others.
Leadership in Heels is for everyone. Both men and women are invited to attend. The series has hosted over 2,000 attendees including c-suite executives, middle managers, entrepreneurs, community leaders, and those who strive to enhance their leadership skills.
The Leadership in Heels speaker series offers breakfast, networking, and giveaways in addition to interactive presentations and exercises.
Not only does Leadership in Heels highlight a woman in business, but it recognizes nonprofits. A portion of net event proceeds will benefit March of Dimes, which leads the fight for the health of all moms and babies. For 80 years, March of Dimes has helped millions of babies survive and thrive.
Event tickets are $75 and can be purchased at lihthecouragetolead.eventbrite.com/.
The Center Club is located at 650 Town Center Drive, Garden Level, in Costa Mesa.
---
More Greer