Greer's Blog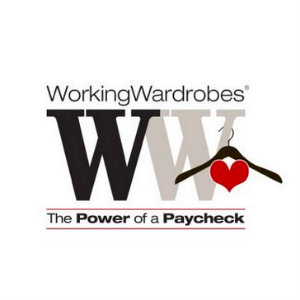 02.03.20
I'm so sorry to report that a fire broke out at the Working Wardrobes headquarters in Irvine early Sunday morning. It was several hours before firefighters could access the building. Everything was destroyed by this fire.
"We are absolutely devastated by this catastrophic loss, the heart of our operations is gone and so is 30 years of history," said Jerri Rosen, Founder and CEO, after the fire. "We are grateful and relieved to report that no one was hurt or in the building at the time of the fire."
Approximately 100 firefighters were at the scene. No injuries were reported. Working Wardrobes was in this 22,000-square-foot building since 2016. Everything has been destroyed, including:
Donation Center: Large warehouse filled with racks, bins, and boxes filled with thousands of donations. Including jackets, pants, shirts, blouses, ties, shoes, jewelry and additional accessories. Home goods, office supplies, etc.
Career Center: Computer labs where clients worked to research and apply for jobs online, training rooms and IT computer lab. Plus, the VetNet team and program for veterans, SCSEP program for seniors, all client services for women, men, young adults, and all wardrobing services.
Corporate Office: Entire operations of Working Wardrobes
They are determined to work with their employees, volunteers and the Orange County community to rebuild and continue to fulfill their purpose of helping men, women, young adults and veterans overcome difficult challenges so they can achieve the dignity of work.
Financial donations are what they need the most to rebuild and continue to provide services to veterans, seniors, and unemployed get back into the workforce.
To make a financial donation, visit:​ workingwardrobes.org/donate.
Their friends at Goodwill have stepped up to provide a temporary home in one of their facilities at 1601 E St Andrew Pl. Santa Ana. They are so grateful for their support and partnership. Much will change for us over the next few months as we start our journey over, but they know the strength of our friends and supporters will buoy us.
---
More Greer