Greer's Blog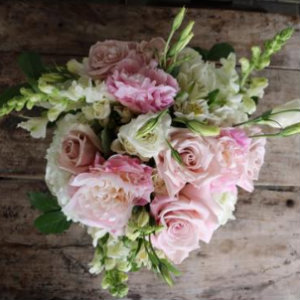 06.15.20
Treat yourself with a beautiful artisan handcrafted arrangement while sipping on wine and hors d'oeuvres at a Flower Workshop on Thursday, June 18 at 6 p.m. at Wild Strawberry Café in Newport Beach. Floral designer Marni Regan from A Garden Bouquet and Natasha Kazic from Wild Strawberry Cafe will guide you on how to arrange a garden-style bouquet in a clear glass vase.
The introductory fee is $75 per person. Register here.
The arrangement includes a clear glass vase, fresh seasonal blooms, wine & hors d'oeuvres and step by step instructions.
Social distancing will be observed.
Wild Strawberry Café is at 240 Newport Center Drive in Newport Beach. 949.706.0462.
---
More Greer