Greer's Blog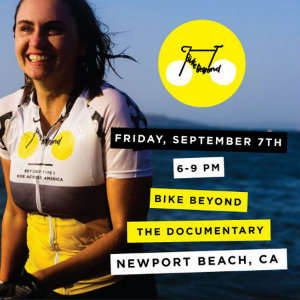 08.31.18
If you have type one diabetes, or have a loved one living with type one diabetes, you'll want to attend a free event at the Mary & Dick Allen Diabetes Center at Hoag on Friday, Sept. 7 from 6 to 9 p.m. Their screening Bike Beyond, the documentary that follows a team of 20 individuals living with Type 1 diabetes, who came together in June 2017 with a shared goal to ride across the country from New York to San Francisco.
The film follows their 10-week journey and highlights the emotional, social and physical highs and lows, the impact upon communities along the route and across social media, and showcases what it means to thrive with this chronic illness.
You can RSVP to attend the event here.
Some of the riders will be in attendance to share their personal stories and inspire those with T1D.
Mary & Dick Allen Diabetes Center is at 520 Superior Ave Ste150, Newport Beach.
---
More Greer