Greer's Blog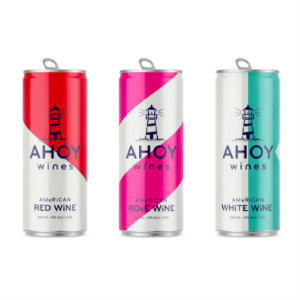 02.16.18
We just discovered Ahoy Wines from the father/son crew David & Robert Cordtz of Healdsburg, CA who are most known for their award-winning Sonoma Cider. Now, they're also making great wines in cans that are perfect for boating, camping, the beach or pool and other active pursuits. Ahoy's delicious flavor will change your perception of wine-in-a-can.
Ahoy offers three balanced, bright and enticing wine varietals from high-caliber American grapes. The lineup is packaged in brightly colored cans, which feature Ahoy's lighthouse icon in red for red wine, fuschia for rose wine, and turquoise for white wine. The recyclable, 8.4-ounce cans are offered in four-packs at every BevMo in SoCal.
Cidermaster, David Cordtz, and his son and co-founder, Robert Cordtz combine decades of industry expertise with next-generation dynamism. David Cordtz has been a notable force in Sonoma's artisanal community for decades, drawing upon his experience with fine wine cellars such as Fetzer, Schramsberg and Cordtz Brothers Cellars where he earned national and international acclaim for his wines. Robert Cordtz brings new perspective and dynamism, hoping to eliminate the pretention and uncertainty that can be associated with buying wine.
Sonoma Cider's certified organic hard ciders are made from gluten-free ingredients and hands-on passion. The unique flavor line-up includes The Jax (based on Apple Jax cereal), The Crowbar (made with fresh-juiced habanero peppers), The Washboard (with sarsaparilla and vanilla), Bananaweizen and Honey Lavender.
You can find both Ahoy Wines and Sonoma Cider at any BevMo near you.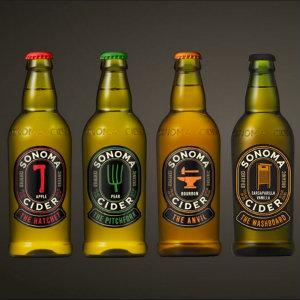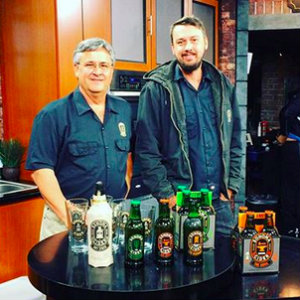 ---
More Greer