Greer's Blog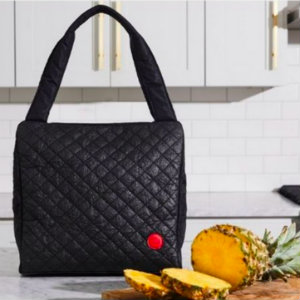 01.20.21
Able Made, a regenerative, athleisure lifestyle brand recently dropped its first eco-friendly handbags made with Pineapple and Apple fruit- fiber.
These functional handbags are:
Made with a soft, eco-conscious quilted exterior
Crafted from the durable fibers of pineapple and apple leaves with recycled nylon gussets and lined with certified organic cotton
They are named after boys at Ucal Mckenzie Foundation, sponsoring the health and wellness of city youth.
Each purchase made gives back to the unsupported communities.
Additional handbags include the Kazeem Hobo- Recycled Nylon and Alana, made with certified organic cotton are a big hit amongst their consumers.
In collaboration with Puma, Guggenheim, Georgia O'Keeffe Museum, the High Line, and Frida Khal; Able Made added a collection of socks, t-shirts, and bolder-together facemasks.
What's unique about the Able Made Collection, it was born to support, Ucal McKenzie Breakaway Foundation, founded by Suzanne McKenzie, in honor of her late husband, a beloved soccer coach, and city-youth mentor.
---
More Greer