Greer's Blog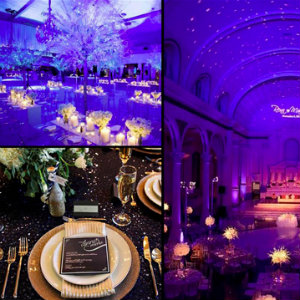 05.11.17
The Glass Slipper Guild, dedicated to supporting CHOC Children's, will host a magical evening in honor of the Guild's 23rd anniversary with "Gala Under the Stars – A Night of Making Dreams Come True," on Saturday, May 20 the Island Hotel in Newport Beach.
The young, vibrant and philanthropic women of the Glass Slipper Guild have planned an unforgettable and inspirational event in support of CHOC Children's Hospital. The formal event begins at 5 p.m. when guests will enjoy hors d'oeuvres and cocktails as they mix and mingle during the evening's silent auction and reception.
At 7 p.m., guests will make their way into the main ballroom and immediately be surrounded by the twinkling light of the night stars and the flickering glow of candlelight for dinner, a live auction, and a very special presentation featuring Lizzie Boyle and her daughter Ella who was treated at CHOC. The evening culminates with the after party, where gala attendees will dance the night away to a special performance by Taboo and apl.de.ap of the Black Eyed Peas.
Gala proceeds will help complete the guild's $1 million pledge to the Hyundai Cancer Institute at CHOC and the hospital's integrative health services.
Fundraising efforts by guilds, such as the Glass Slipper Guild, are critical to supporting CHOC's commitment to the highest standards of pediatric care. Last year the Gala raised over $400,000 for CHOC and this year it is expected to raise even more, bringing them close to fulfilling their $1 million pledge.

For more information, visit choc.org/giving/guilds/glass-slipper-guild
---
More Greer