Greer's Blog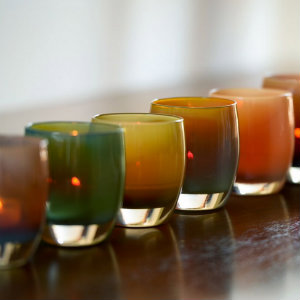 10.17.17
glassybaby, creator of hand-blown votives and drinkers, just expanded to SoCal with a kiosk at Fashion Island in Newport Beach. Founded by three-time cancer survivor Lee Rhodes, glassybaby gives 10% of all sales to non-profits and supports organizations that help people, animals and the planet heal.
Throughout the years, glassybaby has donated nearly $7 million to charities around the world! Now through January 31,10% of all sales will go to Hilarity for Charity to support Alzheimer's disease research and support services.
glassybaby votives and drinkers are handmade at hot shops in Seattle and Berkeley by more than 80 glassblowers. Their one-of-a-kind creations are available in over 400 vibrant and rich colors, each with a distinctive and meaningful name. Votives range in price from $50 - $75 and drinkers are $55 each.
---
More Greer