Greer's Blog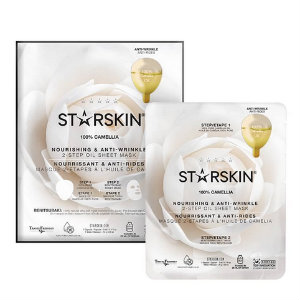 09.17.18
There are so many sheet masks available on the market now, so how can you choose the right one for you? I just discovered Starskin, a Swiss-Korean premium skincare brand dedicated solely to sheet masks created in 2015 by Paul Hendricks and Nicole Arnoldussen.
In a short time, they've launched 22 beauty innovations and in the first 1.5 years won 15 beauty awards. Starskin is a stand out from its ingredients such as brown algae, medicinal plants and soy proteins to better penetrate the skin. The line is also free from parabens, phthalates, mineral oils, sulphates and synthetic dyes. The collection includes Bio-Cellulose Masks for brightening and anti-wrinkles, a Detoxing Sea Kelp Collection, Soft Peeling Program, Double Layer Foot and Hand Masks, and even a 7-Second Masks.
and even Hair Masks. If you shop on their site you can choose what's best for your needs, whether it be acne and blemishes, dark spots, fine lines and wrinkles, dryness and dullness, and lift, shape and contour.
I love the sheet masks that are brightening and for anti-wrinkles. Unlike other masks, this one comes with 100% Pure Camellia Seed Oil that's packed with natural antioxidants, skin-loving vitamins and fatty acids, to soften the skin and enhance ingredients absorption. So, it's a two-step process, first start with applying the oil to your face and then follow up with the nourshing sheet mask for 15 min. made from a 100% natural silky soft material from Japan. The price is right, too. Each mask costs $10.
You can find the entire collection and discover more at starskin.com.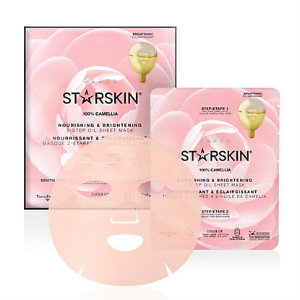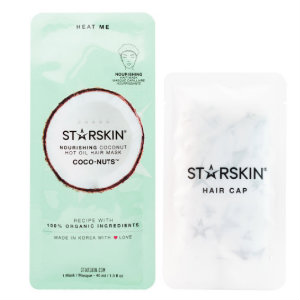 ---
More Greer