Greer's Blog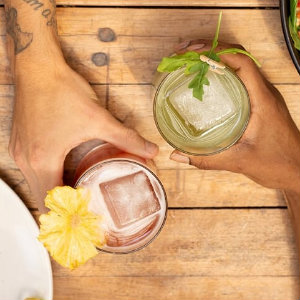 03.13.20
'Mezcal Monday' returns to Gracias Madre Newport Beach on Monday, March 16th from 7 to 9 p.m. for its second installment. Ticket holders will enjoy an evening of mezcal tasting, history, and education with JVS Imports' Robert Horton. Included in the ticket price ($45) is a tasting flight of six expressions, provided by Real Minero, Rey Campero and Bonete, plus family-style bites and a complimentary cocktail from Gracias Madre.
Gracias Madre's award-winning beverage program is exclusively dedicated to diffuser-free agave spirits, crafted with a commitment to production quality, sustainability, and accountability.
Tickets can be purchased, here.
Gracias Madre Newport Beach is located at 1617 Westcliff Drive in Newport Beach.
---
More Greer