Greer's Blog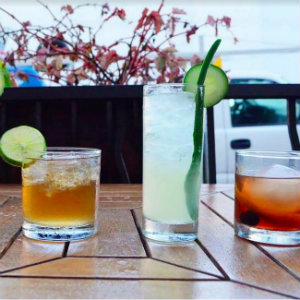 08.15.17
Looking for some great options for Happy Hours along the coast? We have a round up of where to go to enjoy food and drink specials that we know you'll enjoy.
K'YA BISTRO BAR - LAGUNA BEACH
http://www.lacasadelcamino.com">K'ya Bistro Bar, a Mediterranean inspired restaurant located inside the historic La Casa del Camino hotel in the heart of Laguna Beach, gives guests the perfect go-to spot for happy hour after a long day at the beach. Guests can enjoy $6 drink specials and 1/2 off food specials, Monday through Friday from 4:30 pm - 6:30 pm. The Laguna Beach restaurant offers a tapas-style menu in a vibrant San Francisco-esque environment. With small plates and an emphasis on sharing, the Laguna Beach bistro offers a fun and interactive dining experience on top of satiable dishes such as Grilled Lamb; Blackened Scallops & Risotto served with lobster cream; Blackened Swordfish Tacos; and Petit Filet Mignon.
​K'ya Bistro Bar is at 1289 S Coast Hwy, Laguna Beach.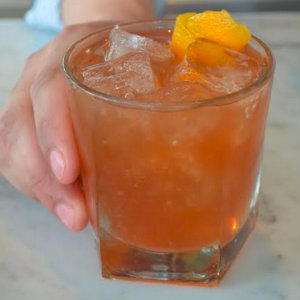 COASTAL KITCHEN -- DANA POINT
Dana Point's darling restaurant, Coastal Kitchen is now offering an extended happy hour, Monday through Friday from 3 to 6 p.m., where guests can enjoy an array of sips and small bites, all for under $10. Cool down with a cocktail (or two) as you munch on roasted red pepper hummus, pork belly bites or the crowd-favorite chef's daily tacos. Coastal Kitchen offers a diverse menu featuring seafood, farm-fresh salads, sandwiches and premium dry-aged steaks
The Southern California inspired restaurant is now open every day at 11:30 am, serving signature lunch items such as the classic Tuna Melt, Cheeseburger, and the Fried Brie Salad featuring crispy garbanzo beans, grapes, Granny Smith apples and agave-madras vinaigrette.
34091 Pacific Coast Highway in Dana Point.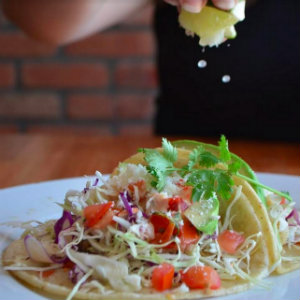 FLY-N-FISH OYSTER BAR - NEWPORT BEACH
There is no better way to enjoy happy hour than while taking in the sweet salty ocean breeze and people watching on the bustling boardwalk of Newport Beach. Fly-n-Fish Oyster Bar on the Balboa Peninsula recently debuted new happy hour specials in celebration of summer. Monday through Friday, from 3 p.m. to 6 p.m., guests can enjoy a variety of food and drink specials, including Executive Chef Julio's signature Crab Cakes, Fish Tacos, Fresh Shucked Oysters, Grilled Artichokes as well as beer, wine and well cocktails. The Newport oyster bar is known for its fresh, high-quality seasonal seafood, daily food and drink specials, and craft cocktails.
2304 W Oceanfront in Newport Beach.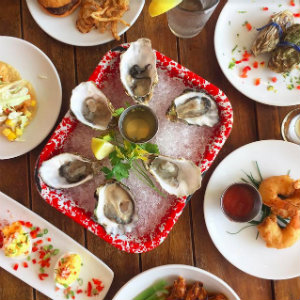 WAYS & MEANS OYSTER HOUSE -- HUNTINGTON BEACH
Ways & Means Oyster House recently debuted its new happy hour, called 5 for 5, where guests can enjoy $5 booze and bites, Monday through Friday from 2 p.m. to 6 p.m. Highlights from the menu include signature Fish & Shrimp Tacos, Roasted Oysters, Sweet & Spicy Pan-Roasted Wings, Burger Sliders and Battered Jumbo Shrimp. Guests can also design their own well cocktail for $5, with options including Fords Gin, Hangar 1 Vodka, Evan Williams Straight Bonded Bourbon and Agavales Tequila Blanco. Ways & Means Oyster House is located at Pacific City in Huntington Beach and was created in the tradition of world-class oyster bars around the world, boasting fresh, sustainably-caught seafood and seasonal dishes. The oyster bar aims to reflect a strong sense of community and the coastal lifestyle. Located at 21022 Pacific Coast Hwy B140, Huntington Beach, CA 92648. For more information, or to view the 5 for 5 menu, visit www.wmoysters.com.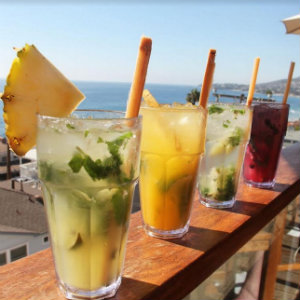 THE ROOFTOP LOUNGE - LAGUNA BEACH
Located on top of the historic La Casa del Camino, The Rooftop Lounge is a MUST-SEE restaurant offers the best views in all of OC, with panoramic views of the Laguna Beach coastline. Guests can enjoy happy hour specials, Monday-Friday from 3pm-6pm, featuring 1/2 off all hand-muddled mojitos, well cocktails, beer and wine. The Rooftop Lounge is located at 1289 South Coast Highway, Laguna Beach, CA. For more information, visit www.rooftoplagunabeach.com or call (949) 497-2446.
---
More Greer