Greer's Blog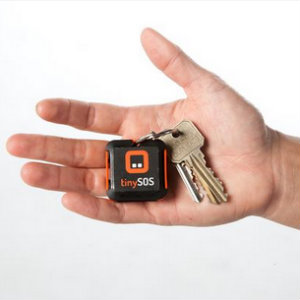 06.07.17
June kicks-off the nationwide tinySOS campaign to protect 1,000 lives in 30 days. With sexual assault and violent crimes being an epidemic, tinySOS is focused on creating a movement of protection through empowerment. Current statistics show that 1 in 3 women and 1 in 7 men experience physical or sexual violence. The one-for-one matching program will donate a device for each one sold in June 2017 to underprivileged families and students through local organizations and schools such as Laura's House and the LA Unified School District. These devices will empower up to 1,000 people to gain the help they need, with just a click of a button, in the moment they need it most.
Founder Nathan Phillips, a father of four girls, created tinySOS as a solution to solve his constant worry and for people of all ages. With just a click of the tinySOS button, the person's location and an SOS alert is sent to their family, friends and loved ones. It also makes calling the police a faster process. In many situations, there may not be time to pull out a phone and make a call - or to send a text. But, with just a couple of seconds there could be time to click a button and get lifesaving help that can make all the difference.
You can learn more here and order one today.
---
More Greer