Greer's Blog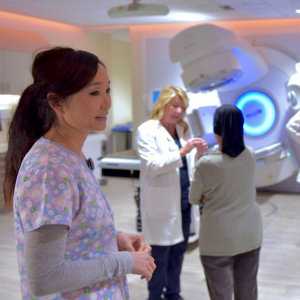 09.14.17
The annual Hoag Health & Wellness Fair will be held at Hoag Health Center Irvine – Sand Canyon on Saturday, Sept. 16 from 8 a.m. to 12 p.m.
This year's event will feature a variety of activities aimed to keep health top of mind with free flu shots and free health screenings for adults ages 18 and over, while supplies last. There will be tours of the facility, informative physician-led and wellness presentations, healthy cooking demonstrations, children's activity area featuring drills and prizes from Orange County Soccer Club, a blood drive and more.
Hoag affiliated physicians and technicians will offer free health screenings on a first come, first served basis, including: Blood Pressure Testing by Hoag Medical Group; Oxygen Saturation Testing by Hoag Pulmonary Services; Vision Screening by Lakeside Vision Center; Hearing by Providence Speech & Hearing Center and Orange Coast ENT Head & Neck Surgery; Hepatitis B and Hepatitis C Screening by Hoag Digestive Health and the Asian Pacific Liver Center; Grip Strength, Functional Reach and Swallow/Speech Screening by Hoag Rehabilitation Services; A1C Testing by Mary & Dick Allen Diabetes Center; Diabetes Risk Assessment by Mary & Dick Allen Diabetes Center; Stroke Risk Assessment by Hoag Neurosciences.
Physician-led and wellness presentations will touch on a variety of health topics, including:
Snoring and Sleep Disordered Breathing - Presented by: Ahmed El-Bershawi, M.D.; Sports Injuries: What You Need to Know to Stay in the Game - Presented by: Alan Beyer, M.D., David Kruse, M.D., and James Ting, M.D.; Precision Medicine: How Hoag is Using Targeted Therapy to Beat Cancer - Presented by: Michael Demeure, M.D.; Coronary Disease/Heart-Healthy Living - Presented by: Ethan Yalvac, M.D.; Preventing Foot and Ankle Pain - Presented by: Gennady Kolodenker, DPM; Latest Options for Back Pain - Presented by: Burak Ozgur, M.D.; Stress Management and Meditation Demonstration - Presented by: Anusha Wijeyakumar, MA, RYT, CPC, Wellness Coach; Healthy Aging: Living Long, Living Well - Presented by: Nancy Councelbaum, M.D.
For a full schedule of events, visit hoag.org/health-fair.
Hoag Health Center Irvine – Sand Canyon is at 16105-16405 Sand Canyon Ave. in Irvine.
---
More Greer