Greer's Blog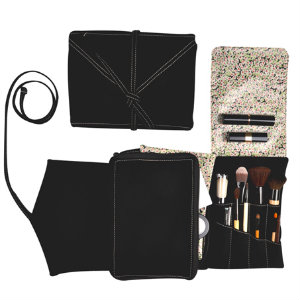 05.09.17
If you're looking for the perfect makeup bag for home or travel, look no further than the Hold Me Bag. They're made right here in Orange County! The Hold Me Bag makes a great Mother's Day gift, or for any occasion.
It's part cosmetic bag and brush organizer, it holds makeup in a zippered center section and keeps brushes in a neatly organized upright, dedicated section. It was designed to look like a vintage schoolgirl's book bag with a wrap-around self-tie. The Hold Me Bag comes in three sizes, and ten chic liners to choose from.
The Hold Me Bag - the largest bag for makeup lovers with lots of brushes and cosmetics.
The Hold Me Middle Sister Bag - just the right size for a small brush and makeup collection.
The Hold Me Baby Bag - this smallest version is for the makeup minimalist with just a few brushes. Bag exteriors are all crafted of soft black velvet fabric which is easy to clean.
The Hold Me Bag can be found online at holdmecompany.com.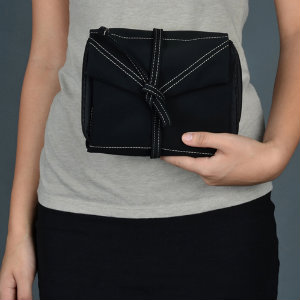 ---
More Greer