Greer's Blog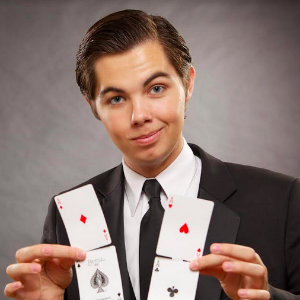 12.01.17
During the annual Corona del Mar Christmas Walk on Sunday, Dec. 3, the Corona del Mar Branch Library will ring in the holiday season with family fun and magic at an Open House on Sunday, December 3 from 11 a.m. - 4 p.m. Magician Mark Gibson will entertain with magic shows at 12 p.m. and 2 p.m. There will also be holiday crafts, refreshments, and other children's activities.
Magician Mark Gibson is a talented, young magician from Orange County who holds the record of being the youngest magician ever to perform at the world-famous Magic Castle in Hollywood, starting when he was only 13 years old. Mark is a regular performer at the Magic Castle and has been featured for five consecutive years in their showcase.
Corona del Mar Branch Library is at 420 Marigold Avenue in Newport Beach. 949.644.3075.
---
More Greer