Greer's Blog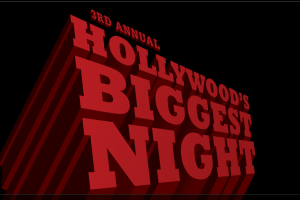 02.20.13
On Oscar night this Sunday, Anaheim GardenWalk and UltraLuxe Cinemas will roll out the red carpet for CSUF and raise scholarship funds for The College of Communications.
Join the 3rd annual "Hollywood's Biggest Night" at Anaheim GardenWalk's UltraLuxe Cinemas and wear your award watching fashions to watch the Oscars on one of the largest movie screens in Orange County, a 65-foot UltraMAXimum movie screen.
All proceeds from the red carpet affair will provide scholarships for students in The College of Communications at CSUF. Pricing starts at $15 for CSUF students and $20 general admission. Tickets will be $25 at the door but are not guaranteed, presale purchase is recommended here.
Admission includes a red carpet party and pre-show at 4 p.m. before viewing the award ceremony show at 5 p.m. Award show guests will also enjoy endless soft drinks and popcorn, exclusive access to the LuxeLounge and four hours free parking. Balloting, goodie bags, trivia, giveaways and much more will happen throughout the event. There will also be an opportunity drawing and one lucky attendee will win a pair of yearlong unlimited movie passes to see any movie any time at UltraLuxe Cinemas at Anaheim GardenWalk.
UltraLuxe Cinemas is at 321 W Katella Ave. in Anaheim.

---
More Greer