Greer's Blog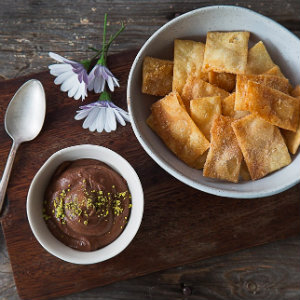 05.22.18
SAJJ Mediterranean, the popular Middle Eastern eatery, just introduced chocolate hummus to its dessert offerings. SAJJ's chocolate hummus is a healthy dessert alternative that is low in fat, sodium, and carbohydrates and only 240 calories per 6-ounce container.
The innovative dish is made with just six ingredients: garbanzo beans, tahini, cocoa powder, chocolate hazelnut spread, maple syrup, and vanilla extract, and can be enjoyed with housemade cinnamon sugar-dusted chips ($3.95) or on its own ($2).
SAJJ Mediterranean is located at 22245 El Paseo Suite A Rancho Santa Margarita.
---
More Greer