Greer's Blog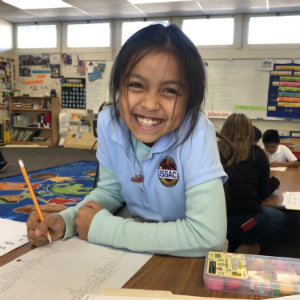 02.14.20
All area families! ISSAC Charter School in Costa Mesa is planning an Info Night on Thursday, February 27 from 6-7 p.m., and Tuesday, March 4 from 6 to 7 p.m. You can get to know more about the school, meet the teachers, ask questions, and even register.
ISSAC is proudly serving all area students and is open for enrollment for the 2020-2021 school year. Tuition-free! Open for Transitional Kindergarten (TK) - Grade 5 for this year and TK - Grade 8 for next year.
International School for Science and Culture is an innovative, public, tuition-free charter school authorized by the Orange County Department of Education.
ISSAC's Mission: We cultivate global citizens to build a peaceful society. ISSAC's Focus: Science, Technology, Reading/Writing, Engineering, Arts, Mathematics (STREAM) with Programming World languages: Spanish and Mandarin Chinese Social-emotional skills and community building ISSAC's Approach: Project-based learning and Individualized instruction.
You can secure your space at ISSAC by visiting issaccharter.org.
1770 Tustin Ave, Costa Mesa. 949.441.4500.
---
More Greer