Greer's Blog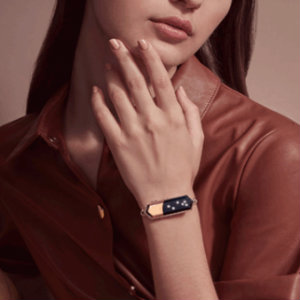 02.11.20
Looking for the perfect Valentine's Day gift, something that communicates love in more ways than one? Look no further that the newest modern tech meets luxury jewelry item that will sure to get a loved one's heart beating. Talsam is a new line of luxury smart jewelry designed for people to stay connected. An all new concept, this technology-enabled fashion accessory conjures up the romance of keepsakes, love letters, and physical mementos of days gone by, perfect for a unique Valentine's Day gift.
Talsam allows users to communicate wirelessly through Bluetooth-enabled semi-precious stone charms. Loved ones can send text messages, videos, voice notes, photos, and animated emojis via Talsam's exclusive app, and the charm lights up and gently vibrates when a message is received.
Users get their own dedicated, private message feed within the brand's mobile app, to be shared only with loved ones. This is where participants can send text messages, videos, voice notes, photos and stylized quotes. When someone wearing the charm receives a message, it lights up and vibrates to let them know. In terms of privacy, users have the ability to mark a message as secret and require the recipient to authenticate their identity before unlocking it.
Each Talsam charm costs $279 and can be found at talsam.com.
---
More Greer