Greer's Blog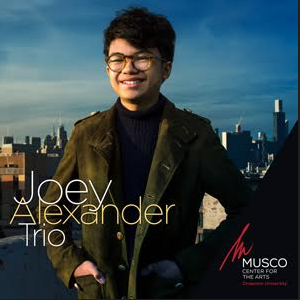 04.15.18
14-year old piano prodigy Joey Alexander has been featured on 60 Minutes, Time Magazine, and NPR. Come see why Wynton Marsalis says he has "never heard anyone play like him" at one of the West Coast's best acoustic venues.
Reserve your seat today for Friday, April 27: Joey Alexander Trio at Musco Center for the Arts.
Musco Center for the Arts is located on the campus of Chapman University at 415 North Glassell in Orange.
---
More Greer