Greer's Blog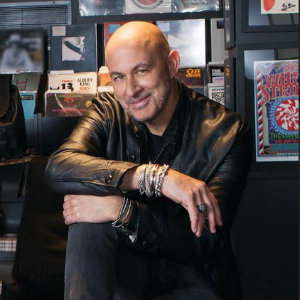 10.10.17
For the first time, John Varvatos took his NYC Fashion Week show to the West Coast on Saturday, October 7 at South Coast Plaza. John Varvatos presented his "Wild at Heart" Fall/Winter collection in a tented pavilion, followed by an after party with live bands, DJ's, a hosted bar and passed hors d'oeuvres. Proceeds benefitted the Anaheim Ducks Foundation/Lady Ducks and Children's Hospital of Orange County.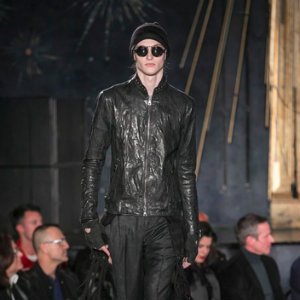 Highlights from the Wild at Heart collection include tonal stripes on juxtaposed fabrics as seen on cardigan and crewneck sweater of a tactile chenille and silk-mix. Animal-inspired motifs and standout leathers were seen on a lynx print calfskin in an asymmetrical biker jacket, followed-up by a leopard print, rock and roll-esque top coat. Coats dominated this season in impactful finishes and thoughtfully- constructed weights, creating an array of layered ensembles. Thankfully, John Varvatos took the time to answer a few questions.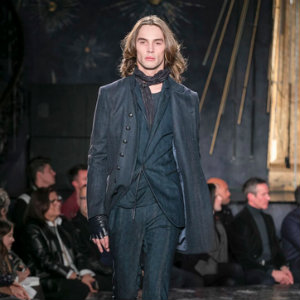 1. What are some of your favorite looks for fall?
Well, our ad campaign look on Machine Gun Kelly is an absolute favorite. It's a lynx print calf hair motorcycle jacket. I'd say it's the season of the jacket and we did so many fabulous ones to take you from day to night.
2. The red-carpet season is around the corner, what are some of your favorite looks for special occasions?
The Charcoal tuxedo feels special and midnight is the new black.

3. If a man can buy just one piece now, what should that be?
A great leather jacket!

4. We're all still reeling about the loss of Tom Petty and so many others in the past few years. You're such a huge rock star fan, what do you want to say about our losses?
It's totally heartbreaking. Tom's Music and style made us all want to be rock stars. The music will live on forever.

5. What advice would you give a young person who wants to get into fashion. Is design school necessary?
Design school is important. The talent needs to be there but school gives you the tools to execute your vision. Be a sponge and suck up as much knowledge as you can.

6. What are you most excited about right now?
I'm excited about change. The world is moving very quickly and as challenging as it can be it also is an amazing motivator and stimulus.

7. What are some of your favorite things to do in Orange County?
Visit with my team at my store in South Coast Plaza and hang with friends. I also feel like the quality of life is so great and something very different than NYC.
---
More Greer