Greer's Blog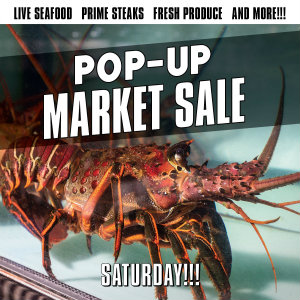 07.23.20
The best in fresh seafood will be available for all at Kings Fish House Market Sale at Water Grill in Costa Mesa this Saturday, July 25 from 9 a.m. to 3 p.m. Seniors and at-risk guests are welcome at 8:45 a.m.
Enjoy concierge shopping and social distancing in all lines. Product handled by staff only and small groups only! Mac & Cheese Kits are back. BBQ Shrimp Kits are back and their great Clam Chowder is back, too!
Fresh Seafood, Prime Steaks, local produce, live lobsters, oysters, King Crab Legs, dry-aged steaks. They even have bottles of wine and take-out cocktails. Please bring your own bags. Cash or credit card only.
The Kings Fish House Market sale is at 3300 Bristol St. in Costa Mesa.
---
More Greer