Greer's Blog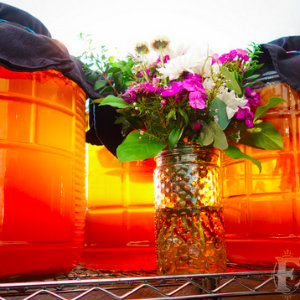 01.06.20
Have you always wanted to learn how to make Kombucha and Jun? You'd be surprised to know that it's not that hard. At the Fermentation Farm in Costa Mesa you can take a Kombucha + Jun Class on Tuesday, Jan. 7 from 6:30 to 8 p.m. with Dr. Yasmine Mason.
You can learn all about these amazing fermented beverages! They'll teach you the history of kombucha and jun as well as what makes these unique drinks. They'll show you everything you need to make kombucha and jun in the comfort of your home and how you can create your own unique flavors! Light refreshments will be served.

The class fee is $45 for the class only. Starter cultures will be available for purchase at the class: $15 for the Kombucha or Jun SCOBY Kit, or if you would like to have everything you need to make kombucha or jun at home, you can grab a full Kombucha Starter Kit for $45 or the full Jun Starter Kit for $49. You can register and sign up here.
Must be 16 years of age or older to attend.
Fermentation Farm is at 1125 Victoria Street, Suite R in Costa Mesa.
---
More Greer