Greer's Blog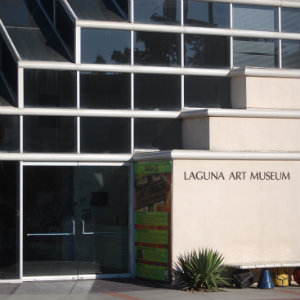 05.14.18
On Thursday, May 17, Laguna Art Museum will offer free admission as part of the annual Art Museum Day. The museum will also offer free admission to that evening's film screening of Dr. Strangelove, which will be introduced by artist Jorg Dubin.

The theme for Art Museum Day 2018 is Hyperconnected Museums, a recognition of the many ways in which museums serve as central points of connectivity within their communities, both online and in person. Art museums are often anchors for public spaces and neighborhoods, and they partner with school systems and civic organizations to make their communities better places for everyone who lives and works there.
Hyperconnected Museums also serve as engines for the creative economy, tapping the human creativity embedded in works of art—whether thousands of years old or as recent as 2018—to inspire new ideas and ways of thinking.

Laguna Art Museum, celebrating its centennial year in 2018, recently opened the exhibition Tony DeLap: A Retrospective, which will be on view for Art Museum Day. DeLap is Orange County's foremost living artist. The exhibition includes approximately eighty paintings, sculptures, and drawings that survey his role in various movements as well as the non-linear development of his body of work.

Laguna Art Museum is located at 307 Cliff Drive in Laguna Beach.
---
More Greer