Greer's Blog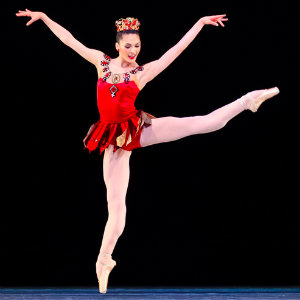 09.27.19
For its 15th season, the Laguna Dance Festival will present a trio of performances Sept. 27–29: Parsons Dance Company from New York City, RUBBERBAND from Montreal, and Ballet West from Salt Lake City, hosted by the 750-seat Irvine Barclay Theatre.
Parsons Dance is a contemporary company, internationally renowned for its energized, athletic ensemble work. The New York Times called artistic director David Parsons "one of the great movers of modern dance" and noted of his company "this is a 'dance your heart out' (at all times, no excuses) kind of enterprise."
Parsons and Tony Award-winning lighting designer Howell Binkley founded the company in 1985. It has toured to more than 30 countries and five continents.
RUBBERBAND is an exciting Montreal-based company exploring the fusion of contemporary ballet and hip-hop. The company was founded in 2002 by choreographer Victor Quijada, a Los Angeles native. To describe the company's style, The Guardian wrote, "Super-stretched jumps morph into crouching rolls; top-rocking footwork muscles in on high stepping bourrées; and below the movement's surface, silky classical phrasing is worked into the choppy rhythms of street dance. The result is a unique dynamic that's both tough and elastic…true to their name, the group's performers move together as if connected like a rubber band."
Ballet West was established in Salt Lake City, Utah in 1963, and has since toured the world to present its remarkable repertoire, including works by renowned contemporary choreographers such as Jiří Kylián, Mark Morris, and Twyla Tharp. Under the guidance of artistic director Adam Sklute, Ballet West also preserves its American classical ballet legacy. Barclay audiences will see Africa Guzmán's "Sweet and Bitter," which received excellent reviews at New York's Joyce Theater and as a world premiere at the National Choreographic Festival in Salt Lake City.
Tickets are $45 with student ID, $65 general; $100 VIP tickets include prime seating and a reception in the Barclay's Jade Room during intermission.
The Irvine Barclay Theatre is located at 4242 Campus Drive in Irvine.
---
More Greer