Greer's Blog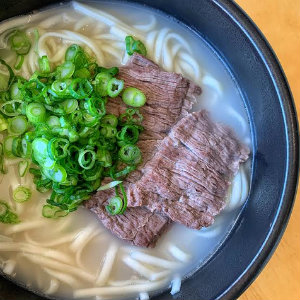 03.18.20
Toast Kitchen + Bakery in Costa Mesa is stepping up in an effort to provide local families with easy and nutritious lunch/dinner ideas. John Park, the Executive Chef and Owner of Toast, is now offering his very own recipe of nutrient-dense beef bone broth available for take-out.
For just $12, guests will receive a quart of frozen bone brother in addition to a side of soy picked Korean radishes and three recipe cards so that they can create different variations of soup with the broth. The goal is to provide a simple homemade recipe with minimal ingredients and maximum nutrients. As you likely know, bone broth is rich in vitamins and nutrients, including calcium, magnesium, and phosphorus – and we all could use an extra immunity boost right now.
The recipes included are:
-Sul Lung Tang (Korean Beef Bone Soup)
-French Onion Soup
-Bun Bo Hue (Spicy Vietnamese Lemongrass Soup)
Toast's beef bone broth is the perfect homemade family meal as we work together in this time of solidarity and uncertainty. Give us a call at 949.873.5057 to place your order for pickup, and when you arrive, you can call again or wave us down and they will bring your order to your car! For more information on Toast Kitchen + Bakery and to see our full menu, please visit toastkitchenbakery.com
Open 8 a.m.- 9 p.m. Tuesday – Saturday; 8 a.m.-2 p.m. Sunday
Toast Kitchen + Bakery is at 1767 Newport Blvd. in Costa Mesa.
---
More Greer