Greer's Blog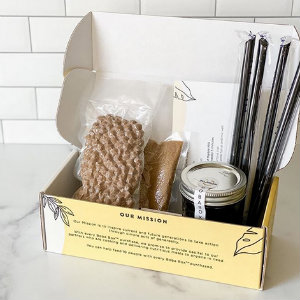 09.04.20
Milk Box introduces the Marble Milk Boba Box launching Labor Day, 9/7 at 9 a.m. at milkboxbar.com. This one is the Marble Milk Boba Box kit! The kit comes with boba and brown sugar syrup to use with milk of choice for a yummy brown sugar milk experience! This is very limited stock and won't be restocked once gone! So grab some while they're hot!
With each box, you'll get enough Marble Syrup to make 8 cups of brown sugar boba milk.
Stock up on classics such as Black, Jasmine, Earl Grey Lavender, and Peach Oolong on Labor Day 9/7 at 9 a.m!
Each DIY Boba Box retails for $20. Of that, $5 will be going to feed those in need. Enter code "greer" to save 10%. And, they've partnered with Bracken's Kitchen, each box sold helps feed 10 people!
So far, they've fed over 10,700 people, all thanks to their customers!
---
More Greer