Greer's Blog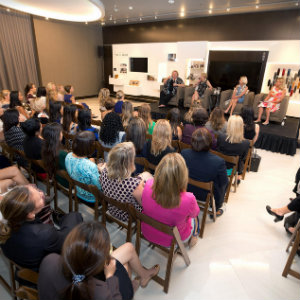 08.13.18
Local, Global & Me is a Women's Empowerment Series focused on investing in women to build strong communities.
The free, three-part series kicks off on August 15 from 5:30 to 7:30 p.m. at the Lincoln Experience Center at Fashion Island with a special panel presentation about building and enhancing Your Personal Brand. Christina Zabat-Fran, Vice President, General Counsel and Corporate Secretary for St. John, and Skyler McCurine, Personal Branding Thought Leader and Founder of Le Red Balloon, will share their stories on developing personal brands, and discuss how fashion and style affect perceptions. You'll also learn about the role that local community involvement plays in your own brand story.
Lanän Clark, Executive of Merrill Lynch, Orange County will moderate the discussion and Orange County United Way will provide an update on how to get more involved in solving some of O.C.'s biggest challenges.
The interactive, engaging series presented by Bank of America and Orange County United Way promotes the power women have to impact their communities, both locally and on a global scale.
RSVP Amanda Hastings at AmandaH@UnitedWayOC.org or 949.263.6141.
The Lincoln Experience Center at Fashion Island at 139 Newport Center Drive in Newport Beach.
---
More Greer