Greer's Blog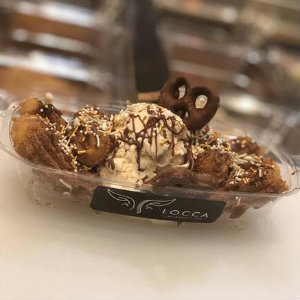 03.18.19
Treat yourself to hand crafted tea drinks, bubble teas and made-to-order churros using fresh ingredients at the new Locca Churros + Tea inside Union Market Mission Viejo at Kaleidoscope.
Locca recently purchased the popular Milk Box location at Kaleidoscope and is still serving the award-winning boba and milk tea menu that Milk Box was known for, along with new tea drinks Crazy Brown Milk Tea, Strawberry Jasmine Tea, Strawberry Matcha Tea, New topping options include Popping Boba Strawberry, Lychee Coconut Jelly, Fruit Mix Jelly, and Popping Boba Mango.
Locca has also introduced fresh-made churros and ice cream. Churros, made fresh to order, are available with cinnamon sugar or dipped in real Belgium chocolate, and can be ordered with ice cream and a selection of toppings.
Locca Churros + Tea is part of Union Market Mission Viejo on the upper level of Kaleidoscope, at 27741 Crown Valley Pkwy., adjacent to the 5 Fwy., in Mission Viejo. 949.420.9191.
---
More Greer