Greer's Blog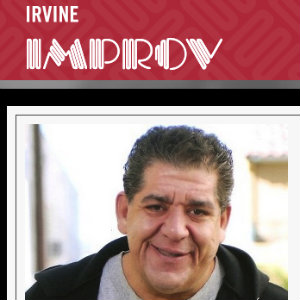 11.09.17
The best place for laughs in Orange County is the Irvine Improv at Irvine Spectrum and on any given night you'll be impressed with line-up of all-star comedians. With family in town for Thanksgiving, or just to get out and do something fun—consider the talent performing at the state-of-the-art theater that seats 500 plus guests, as well as the largest stand-alone Umami Burger in Orange County and outdoor patio bar. It's the perfect pace to entertain guests daily and nightly with Umami's signature burgers, wine, beer and full bar; and coming soon, live nightly music.
Comedy events scheduled for the Thanksgiving week include:
Tuesday, Nov. 22 at 8 p.m. Comedy Juice, a long-standing variety show of comedy that features rotating comedic acts.
Wednesday, Nov. 22 at 8 p.m. Joey Coco Diaz. Born in Havana, Cuba and raised in North Bergen, NJ Joey 'Coco' Diaz has quickly become one of the most sought-after actors and comedians in the entertainment industry today. His love of storytelling is reflected in each role he takes: whether it is on film or on stage his passion for entertaining and delighting audiences shines through every performance.
Friday, Nov. 24 at 7:30 p.m. & 9:30 p.m.; Saturday, Nov. 25 at 7 p.m. & 9:30 p.m.; Sunday, Nov. 26 at 7 p.m. Brad Williams possesses something that everyone can agree is funny: a disability. Brad is a dwarf. He has appeared on numerous TV shows including Mind Of Mencia Live at Gotham the Tonight Show Jimmy Kimmel Live and Pitboss. Brad has also performed for the troops all over the world because soldiers think dwarfs are funny too.
For an entire schedule, tickets, and more information visit irvine.improv.com.
Irvine Improv is across from Edwards Irvine Spectrum 21 IMAX. 31 Fortune Drive, Suite 216 in Irvine. 949.854.5455.
---
More Greer