Greer's Blog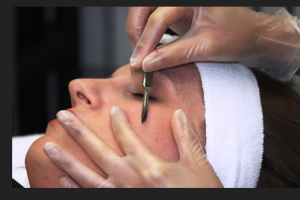 02.25.13
If your skin is in need of rejuvenation and special attention make an appointment with Robin Marie Skin Therapy, one of our favorite estheticians in Newport Beach. She's offering a special through the end of March on a MicroPeel procedure: it's a two-step clinical procedure combining dermaplaning, and chemical peeling to reduce the appearance of fine lines, wrinkles, hyperpigmentation, laxity, dullness, and skin imperfections.
Dermaplace is a painless, manual exfoliation technique that safely removes surface debris with a dermaplaning blade, making the skin perfect for the chemical peel solution. The chemical peel offers optimized solutions formulated for resurfacing the skin by removing the outer epidermis and stimulating collagen to improve hyperpigmentation, fine lines and wrinkles, texture and skin impurities.
Normally the treatment costs $125, but through the end of March it's only $90, and just the Dermaplaning alone with no chemical is $65 right now, which is normally $100. Robin Marie Skin Therapy is at Newport Center Aesthetics and Beauty at 1441 Avocado Ave., Suite 601 in Newport Beach. 949.640.8520 or 949.331.3379.
---
More Greer