Greer's Blog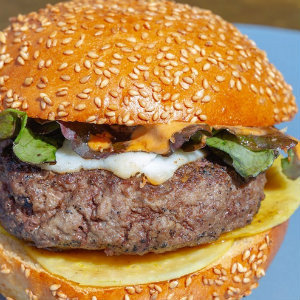 05.22.20
Celebrate the unofficial start of summer with delicious dining choices to go this Memorial Day Weekend. Here are some top picks to choose from:
Lido Bottle Works
Chef Amy Lebrun's weekend BBQ kit is here! Based on four people. The chimichurri steak and shrimp skewered are marinated and ready to be thrown on the bbq! 1 lb. Chimichurri marinated Prime Flank Steak, 4 each Garlic Herbed marinated Shrimp skewers; 4 each White Corn on the Cob, dehusked; 1 qt Potato Salad; Summer Gem Salad; and four Chocolate Chip Cookies. There's also the #LBWBurger, a gourmet spin on a classic, it's packed with Spanish payoyo cheese, smoked chili aioli, and kohlrabi pickles! Available Tuesday through Sunday.
Order online: lidobottleworks.com/shop/

Provenance
Chef Cathy Pavlos at Provenance is offering special take-home Grill Kits and Adult Beverages to go at Provenance from Tuesday, May 19th through Sunday, May 24th. Meal kits include a choice of 2 proteins and 2 sides. Don't forget to top off your meal with a sweet treat – Cookie Ice Cream Sandwiches! Call to order: 949.718.0477

BELLO is now selling its Neapolitan brick-oven pizza as a take-and-bake product! They cook theirs in BELLO's wood-burning oven until it's about 80% done, and then allow it to cool completely before vacuum-sealing and freezing it so most of the work is done for you.
Call to order: 949.520.7191

Fleming's Prime Steakhouse
Make your day extra fancy with Fleming's selection of hand-crafted burgers! Enjoy a juicy burger – our favorite is the Mushroom-Farro Burger paired with their Caymus Cabernet Sauvignon.
Order online: flemings.menu/flemingsnewportbeachpickup.

Hopdoddy Burger Bar
It's no secret you make the best burgers in town when you're a burger bar! Hopdoddy's menu is completely customizable so your burger comes out exactly how you like it.
Order online: hopdoddy.com/menu

OLEA Cellar
OLEA's Stars, Stripes, and Scrumptious Memorial Day Meal Package is sure to make it a day to remember. Simply grill or reheat to enjoy at home!
Call to order: 949.287.6807.

Billy's at the Beach
Billy's at the Beach is throwing a Memorial Day Bash! This weekend will feature live dockside entertainment with patio BBQ, cocktails at the patio bar, and dockside cocktail service.

Sushi Roku
Make Memorial Day Weekend special with Sushi Roku's Family Pack ($98), Family Hot Pack ($98), Hand Roll Pack ($120), and Mini Hand Roll Pack ($65)! These feature the finest, freshest fish from around the globe, prepared with the kind of artistry that can only be executed by a seasoned sushi chef to ensure an unparalleled sushi experience.
Call to order: 949.706.3622.
Taco Rosa
Taco Rosa is offering BBQ Kits that are guaranteed to make your Memorial Day Weekend grilling a little more exciting. Each kit serves 4 guests and must be ordered by 5 p.m. on Saturday, May 23rd for curbside pick-up!
Call to order: 949.720.0980.
SCP 2 GO – a new curbside shopping service
Are you missing shopping at your favorite South Coast Plaza boutiques? Now the center's boutiques and restaurants are participating in SCP 2 GO, a new and convenient curbside shopping service available from 11 a.m. to 5 p.m. daily. You can visit southcoastplaza.com/scp2go/curbside/ daily for updates about participating boutiques and restaurants.
You can simply place an order with a participating boutique or restaurant. When your order is ready, you will be contacted for your color-coded pick-up location and estimated time.
Park in the designated color-coded pick up location, call the boutique or restaurant's phone number to say you've arrived, and provide your parking space number.
Simply open the trunk of your car and wait in your car. Your order will be placed in the trunk — and you'll be on your way.
---
More Greer