Greer's Blog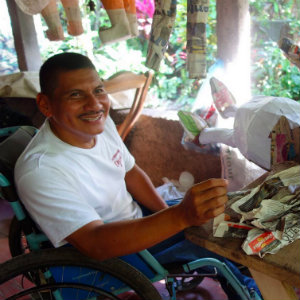 07.10.17
The Miracle of Mobility event is one of Orange County's "must attend" events. This year's gala celebrated on Thursday. July 13 at 5:3 p.m. at Segerstrom Center for the Arts in Costa Mesa promises to be particularly special. Free Wheelchair Mission celebrates the 1 million wheelchairs they have delivered to individuals living with a disability in the developing nations since 2001.
This festive evening features a silent auction, food stations, and a program highlighting four wheelchair recipients from around the globe who will share how their lives have been transformed through the gift of mobility. Their powerful stories reveal the glory that happens when people choose to show love and compassion to those less fortunate than themselves. Guests can participate in a live mobility auction where they will have the opportunity to donate more wheelchairs and kick off the march to the next million.

Join Free Wheelchair Mission for a night to remember. 5:30 p.m. - Dinner Reception; 7:15 p.m. - Program featuring stories of transformation and live mobility auction; dessert and coffee reception following program.
Segerstrom Center for the Arts at the Renee & Henry Segerstrom Concert Hall at 600 Town Center Drive.
*Self parking is hosted in Center Tower, Park Center, and Plaza Tower Parking Structures
(No ticket necessary - indicate that you are attending the Free Wheelchair Mission event)
Event tickets are $195 per person and are available here.
Watch this video to learn more about Free Wheelchair Mission's journey to give away one million wheelchairs: https://youtu.be/-J5aQy9JG-I
---
More Greer