Greer's Blog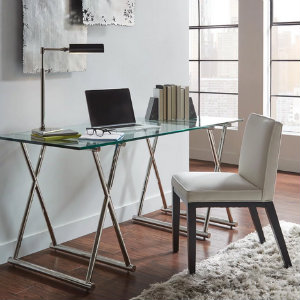 03.23.20
Mitchell Gold + Bob Williams in Santa Ana has temporarily closed its stores to the general public until further notice. Yet, they are working remotely and virtually to help with all of your design needs.
Many of their customers are finding this a time to finish a space or refresh their homes. During this time of unease, their staff of designers remain dedicated to making your home the comfortable retreat that you want. They are using technology and healthy safe practices to bring a thoughtful, comfortable design to you and your family. They can provide "virtual in-home" services to provide every level of detailed attention to your space from afar.
Mitchell Gold + Bob Williams' Comfort Club Members will also receive free delivery and 0% financing for 30 months through Sunday, March 29. You can learn more about their Comfort Club here, mgbwhome.com.
Open noon to 5 p.m. at 714.389.9300, to schedule a virtual in-home, prepare floor plans, request fabrics and pricing, track orders or for any other requests. In addition, you can email any inquiry to them at mgbw.southcoastplaza@mgbwhome.com.
Mitchell Gold + Bob Williams is at 1661 West Sunflower Avenue in Santa Ana. 714.389.9300.
---
More Greer