Greer's Blog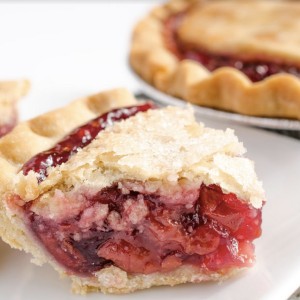 01.22.21
In celebration of National Pie Day on Sunday, January 23, here are some can't-miss pie deals and desserts. From mud pie to ube coconut tarts, the sky's the limit when it comes to these creative pies—all of which are available for takeaway or delivery (some with nationwide shipping).
Sky-High Mud Pie – Black Angus' Sky-High Mud Pie has a chocolate cookie crumb crust filled with fudge-swirled mocha almond ice cream. Prime Club members can grab a slice of Mud Pie for just $2.50 on National Pie Day with an entrée purchase. The pie is available at Black Angus' locations in CA, AZ, WA, and HI for takeaway and curbside pickup as well as outdoor dining.
Art Delectables (location in LA with nationwide shipping)
Dulce De Leche Cheesecake – Art Delectables' classic Simply Delicious Cheesecake is infused with fresh in-house dulce de leche sauce folded into the batter with a sour cream top and dulce de leche swirled into the top. This fully female-led, BIPOC company specializes in luxury cheesecakes and other couture treats using only organically grown, non-GMO ingredients, with one third less sugar compared to traditional desserts.
Urban Plates locations throughout California
Banana Cream Pie – Urban Plates' classic Banana Cream Pie has a graham cracker crust filled with vanilla bean pastry cream, bananas, caramel sauce, vanilla bean whipped cream, and chocolate shavings. The pie is made in-house from scratch daily and is available at all Urban Plates.
Mariposa Baking Company at the Ferry Building in San Francisco
Cherry Pie – A decadent treat for anyone with dietary restrictions, this fresh-baked pie is completely free of gluten, dairy, nuts, and soy. ($17 for a 6" pie)
Pecan Pie – Who says pecan pie is only for the winter holidays? Treat yourself any day of the week with this reduced-guilt dessert, which is gluten-free, dairy-free, and soy-free! ($17 for a 6" and $39 for a 9" pie). If you can't make it to the store, this item is also available for nationwide shipping.
Smooch Tartshop at the Ferry Building in San Francisco
Ube Coconut Tart – This Saturday-only pop-up at the Ferry Building just so happens to coincide with National Pie Day this year! Stop by and grab this distinct, purple-hued tart that's just as Instagrammable as it is delicious. Pre-orders available through the Smooch website. ($6.50 each or $24 for a box of 4)
El Torito (locations throughout Southern California)
Cinnamon-Crisp Cheesecake – An El Torito signature and a twist on a favorite dessert. Creamy cheesecake with caramel sauce and cinnamon-sugar crisps.
---
More Greer