Greer's Blog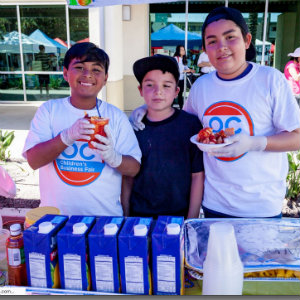 04.23.19
Join Orange County Rescue Mission on Saturday, April 27 from 11 a.m. – 1 p.m. for the inspiring Kids on a Mission, OC Children's Business Fair.
The Fair will feature 50 unique booths that showcase the business ideas and products of young entrepreneurs ranging in age from 6 to 14. Some of the products being sold include handmade jewelry, keychains, bookmarks, edible slime, stress balls and various food items. All booths will be operated by the young entrepreneurs themselves and all products will be available for purchase!
It's a family-friendly event that's FREE for all ages.
For more information about the OC Children's Business Fair, visit rescuemission.org or contact Ashley Binder at 714.247.4343.
The Village of Hope is at 1 Hope Drive in Tustin, California.
---
More Greer