Greer's Blog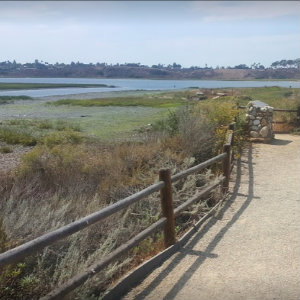 01.07.20
Did you know that OC Parks hosts a full schedule of hikes, nature walks and explorations of nature throughout Orange County? You can visit the entire list of happenings and parks at lagunacanyon.org and letsgooutside.org, For those who love a strenuous run and hike you're in luck. On Saturday, January 11, there's an Extreme Cardio Hike: Fremont Run and Hike Loop from 6:30 – 11 a.m. in Newport Beach.
Ready for a strenuous, extremely challenging, fast-paced, early morning cardio run/hike around the Fremont Canyon loop? This is a 16-mile cardio run/hike, completed in 4.5 hours.
The first 10 miles are intensely difficult over a 3,500 ft. elevation change.Upper Newport Bay Nature Preserve, Peter and Mary Muth Interpretive Center. 2301 University Drive in Newport Beach.
Special Instructions: This hike is for experienced, physically fit hikers who enjoy the challenge of multiple steep climbs and descents. Those who are not prepared may have to return to the staging area and not complete the hike. Ages 18 and up. Registration is required; to register, visit letsgooutside.org/extremecardiohike.
On Sunday, January 12, there's a Geology Hike in Laguna Beach from 1 – 4 p.m. Join Laguna Canyon Foundation volunteers. Enjoy an afternoon of unspoiled canyon views and learn about the geology of this area. The rocks and fossils reveal fascinating stories about the park's ancient environments. There will be a brief introduction lecture at the trailhead. This will be a 4-5-mile hike over steep and uneven terrain (600-ft. elevation gain).
Laguna Coast Wilderness Park, Willow Staging Area. 18751 Laguna Canyon Rd in Laguna Beach. Cost: Free Parking: $3 per vehicle
Contact: 949.923.2235
Special Instructions: This hike is not for beginners. Be sure to carry water and wear proper shoes and attire. Hiking poles are suggested. If we have to cancel the event due to weather or other circumstances, we will notify you through your provided email address. Ages 15 and up (with a signed waiver from a parent). Registration is required; sign up online at lagunacanyon.org/geologyhike.
---
More Greer