Greer's Blog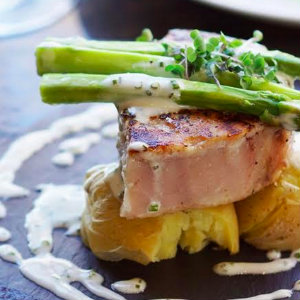 03.05.18
Orange County Restaurant Week is in full swing now through Saturday, March 10.
More than 150 participating restaurants are offering prix-fixe menus at lunch for $10, $15 or $20, and dinner for $20, $30, $40, $50, and $80. Once again this year, a limited number of restaurants will offer a special $80 "Luxe" menu featuring dinner with wine or cocktail pairings. You can search the list of participating restaurants by name, location and price point at OCRestaurantWeek
Here's a round-up of some delicious choices:
Andrei's is offering a $20 3-course lunch menu, as well as a $40 3-course dinner menu, which includes a glass of the Mer Soleil "Silver," Chardonnay, or the Avalon, Cabernet Sauvignon. For dinner, guests are offered a range of fresh dishes including the Pacific Swordfish, served with Yukon Gold Potatoes, and asparagus, topped with rosemary and black truffle-chive cream; Hanger Steak, grilled and sliced black Angus, served with charred kabocha, grilled chicory, wild arugula and roasted seasonal mushrooms, topped with a Demi sauce; and Andrei's Signature Spiced Carrot Cake served with a Chambord Coulis. Guests are encouraged to indulge in Andrei's Pear Citrus Mule, a featured cocktail which can be added to the menu for $10. Andrei's Conscious Cuisine & Cocktails is located at 2607 Main Street in Irvine.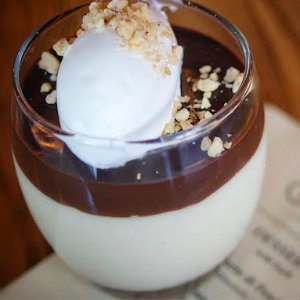 Bruno's Italian Kitchen, voted "Best Italian Cuisine in Orange County," is offering a $30 three-course dinner menu, featuring many of their classic Italian dishes including Linguini Frutti di Mare, Pappardelle Bruno, and Chicken Saltimbocca - free range breast with prosciutto and fontina, served with green beans, roasted potato, red wine sauce and topped with sage. Guests can end their dinner with Bruno's famous Budino al Caramello, a caramel pudding and chocolate ganache topped with whipped cream. Bruno's Italian Kitchen is located at 210 W. Birch St., in Brea.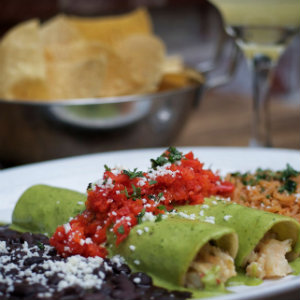 At Cha Cha's Latin Kitchen in Irvine and Brea, enjoy a $15 Lunch Menu and a $30 Dinner Menu that feature dishes such as the Crab & Shrimp Enchiladas, topped with a creamy habanero-pesto, cotija cheese & roasted red peppers, as well as the Fresh Grilled Salmon, a customer favorite, glazed in chipotle-honey and served on a bed of roasted potatoes. Guests are encouraged to step-up the celebration by sipping on a Classic Award-Winning Margarita which can be added to the menu for an additional $13.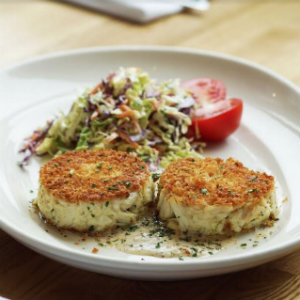 Coastal Kitchen will be offering a $20 Lunch Menu and $40 Dinner Menu. Guests can enjoy signature dishes such as the Jumbo Lump Crabcakes, each filled with 4 ounces of jumbo lump blue crab claw meat, lightly breaded and pan crisped, served on a white wine mustard sauce and coleslaw; Seared Scottish Salmon, seared in olive oil and served with a side of fresh, steamed broccoli; and a local favorite, the S'mores Pie, made with a graham cracker crust, chocolate custard, and marshmallow meringue. Coastal Kitchen is located at 34091 Pacific Coast Hwy, Dana Point.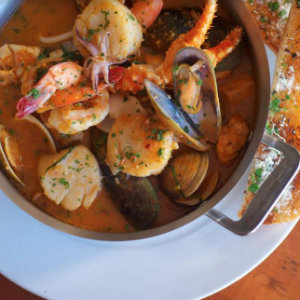 Fly N Fish Oyster Bar is offering guests a $20 3-course lunch menu along with a $40 4-course dinner menu. Each menu allows guests to start with a cup of award-winning New England clam chowder followed by a selection of fresh seafood dishes including Macadamia Crusted fish fillet. For dinner, the Cioppino, a warm seafood stew with roasted tomato basil broth and Italian herb parmesan toast is a winning choice, and indulgent Banana Chocolate Bread Pudding; topped with vanilla bean ice cream and a homemade dark rum spice cinnamon glaze. Fly N Fish Oyster Bar is located at 2304 W Oceanfront, Newport Beach.949.674.8400.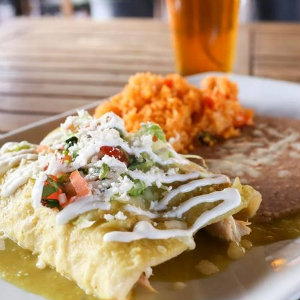 La Vida Cantina is offering a special $20 three-course dinner menu. Dinner guests can select one appetizer, including Esquite; Empanadas with Salsa Roja Tatemada; Queso Fundido; Ceviche de Camaron or Chicken Tortilla Soup. Entrée choices include Mushroom Veggie Tacos; Corn and Pumpkin Tamales with Pomegranate Mole Sauce; Sombrero Salad with Grilled Chicken or Steak; Campechano Tacos; Carnitas Torta; Carnitas or Vegetable Medley Sopes; Shredded Chicken Enchiladas with Mole Sauce; Chile Verde Pork or Cochinita Pipil. Dessert options include housemade Churros or Sopapillas. When patrons enjoy the OC Restaurant Week menu at La Vida Cantina, they can also order a house Maestro Dobel Blanco margarita for only $5. La Vida is located on the second level of The Triangle at 1870 Harbor Blvd., where the 55 Fwy. meets Newport Blvd. in Costa Mesa. 949.612.2349,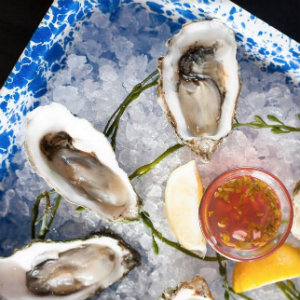 Ways & Means Oyster House is offering guests a $15 lunch menu along with a $30 dinner menu, which includes a house beverage of choice. This year's menu highlights dishes such as the classic Oyster Trio with a champagne mignonette; Jerk Seared Salmon Bowl, served with coconut rice and papaya salsa, and the Steak Frites, which is herbed crispy fries flavored with roasted garlic. Guests can end their dining experience on a sweet note with their Chef's Choice Dessert. Ways & Means is located at 21022 Pacific Coast Highway in Huntington Beach.
---
More Greer