Greer's Blog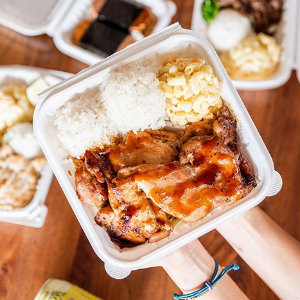 10.23.20
Ono Hawaiian BBQ gears up to open the restaurant's fifth location in the Orange County area. Ono is excited to continue spreading the "Aloha" spirit across Santa Ana this fall. On Monday, October 26, the restaurant will open its doors at 11 a.m. offering take-out service only. Ono Hawaiian BBQ will continue to practice regulated safety precautions while taking orders and preparing food.
Ono will be celebrating by hosting $50 gift card giveaways on their social media platforms and providing special coupons/vouchers for customers that come on opening day.
This location will be Ono Hawaiian's 96th location overall, with 5 new locations set to open across California and Arizona this year.
Open 11 a.m. to 9 p.m. Sunday to Thursday; 11 a.m. to 9:30 p.m. Friday to Saturday.
2130 S. Bristol St. Suite A in Santa Ana.
---
More Greer