Greer's Blog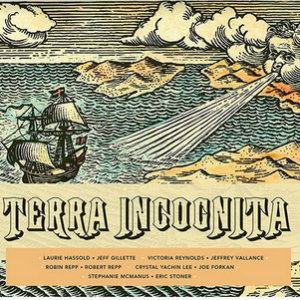 07.31.20
Orange County Center for Contemporary Art presents Terra Incognita an exhibition of artist couples running from Aug. 1 to Aug. 29. Join a panel discussion & online reception on Zoom on Sunday, August 2 from 7 to 8:30 p.m. Click here to join the online Zoom Meeting reception.

The exhibition Terra Incognita (The Unknown Land) explores the creative terrain occupied by artist-couples. Sometimes the couples collaborate on the same project. More likely, they work alone. Many provide inspiration for each other through shared adventures, traveling thousands of miles together to develop ideas for new work, typically interpreting the experience in completely different ways.

Terra Incognita takes us behind closed doors into the private studios of several significant local artist-couples. It is true, an "unknown land" exists in every relationship, but for artist-couples, it's vast.

Artists Joe Forkan, Jeffrey Gillette, Laurie Hassold, Stephanie McManus, Robert Repp, Robin Repp, Victoria Reynolds, Eric Stoner, Jeffrey Vallance, Crystal Yachin Lee.
Private gallery visits are available by appointment only.
For more information visit, info.occca@gmail.com.
OCCCA Orange County Center for Contemporary Art is at 117 N. Sycamore Str., in Santa Ana.
---
More Greer