Greer's Blog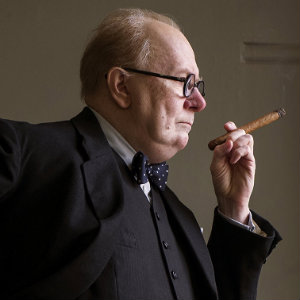 11.10.17
For film enthusiasts, there's the wonderful Orange County Film Society (OCFS) that offers exclusive film screenings throughout the 2017/18 season. Members of OCFS are invited to attend special screenings of some of the world's most acclaimed films as well as to special meet and greets with filmmakers, celebrities and other prominent members of the entertainment industry. You can join at orangecountyfilmsociety.com.
In the coming months, Orange County Film Society will debut films before their national release. Join OCFS on Tuesday, Nov. 14 to view the World War II historical drama Darkest Hour, starring Gary Oldman as Winston Churchill and SAG award winner Lily James. The internationally recognized Chilean drama, A Fantastic Woman, makes its way to the OCFS screen on Thursday, Nov. 16 after winning Best Feature Film and Best Latin American Film at the Berlin and San Sebastian International Film Festivals, respectively. Armie Hammer and Timothee Chalamet (from Homeland) explore a budding relationship in Call Me By Your Name on Monday, Nov. 20, and screening on Thursday, Nov. 30 is Wonder Wheel, a 1950s drama starring Jim Belushi, Justin Timberlake, and Kate Winslet.
Film Stars Don't Die In Liverpool stars Annette Bening and Jamie Bell and makes its appearance Monday, Dec. 4 after receiving four nominations at the British Independent Film Awards. Winner of the Jury Award at Canne's Film Festival, Best Film at London Film Festival, and Best International Film at Munich Film Festival, Loveless will appear on the OCFS screen December 11th. Nominated for Best Film at Venice Film Festival, adventure comedy Leisure Seeker stars Helen Mirren and Donald Sutherland and will screen Thursday, Dec. 14.
Additional films added weekly! To learn more about upcoming screenings or to become a member, visit OrangeCountyFilmSociety.com.
---
More Greer