Greer's Blog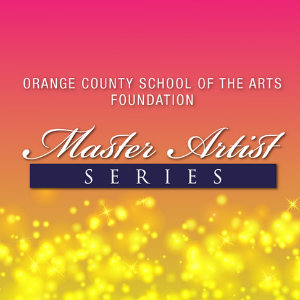 10.22.20
Despite an ever-changing world, Orange County School of the Arts (OCSA) continues to innovate and find new ways to engage its diverse student body of young artists, preparing them for success in college and future careers. Among the many unique learning opportunities OCSA provides is the Master Artist Series, which enters its fifth season during 2020-2021.
Even though many classes will take place online this year, there is no shortage of talent and wisdom to be shared from this year's impressive group of visiting artists, performers, authors, educators and industry leaders. The guests share their knowledge and career advice with students through demonstrations, workshops, panel discussions, master classes and more.
Highly anticipated guest artists include Misty Copeland, the first Black female to be promoted to principal dancer at American Ballet Theatre; Tony Award-winning actress Stephanie J. Block ("The Cher Show"); Travis Wall, Emmy nominated choreographer for "So You Think You Can Dance?"; Academy Award-winning screenwriter and director Kevin Wilmott; and so many others representing a wide array of artistic genres.
The 2020-2021 season also includes the Creators & Innovators series, featuring two impressive academic speakers. Award-winning novelist and short story author Richard Bausch has had works featured in The New Yorker, Esquire and Harpers. Mukundh Pandian, global business development and strategy manager at Northrop Grumman, shares his expertise in aircraft engineering, design, international aerospace and defense with students in advanced math and science courses.
Finally, OCSA welcomes its Artists in Residence, who provide in-depth guidance by working with students over the course of the school year. This season, both artists in residence come from a partnership with Pacific Symphony: Concertmaster Dennis Kim, who has spent over a decade leading orchestras in the United States, Europe and Asia; and Principal Flutist Benjamin Smolen, who has recorded with some of the world's most celebrated composers, including the esteemed John Williams.
The entire portfolio of esteemed professionals can be viewed on the 2020-2021 Masters Artist Series.
---
More Greer