Greer's Blog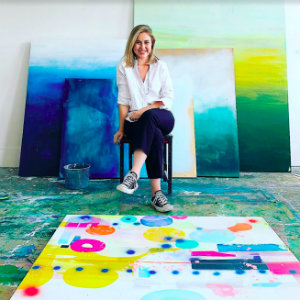 12.06.19
On the hunt for original art that's vibrant and colorful? You'll want to see Newport Beach native Karlin Meehan works at her studio in Santa Ana. She invites you to an exclusive fine art Open House event on Saturday, Dec. 7 from 10 a.m. to 3 p.m. the studio will be featuring small to large original abstract art pieces for 30% off! Whether you are looking to add to your collection or to purchase a gift for a special someone, Karlin Meehan'abstract canvases are universally appealing and beautiful.
Karlin Meehan earned her Bachelor of Fine Arts Degree in painting and ceramics from the University of Southern California. Meehan is known for her exceptional abstract work which conveys stories of movement through colors, shapes, lines, and layers of paint.
206 West 4th Street in Santa Ana.
---
More Greer