Greer's Blog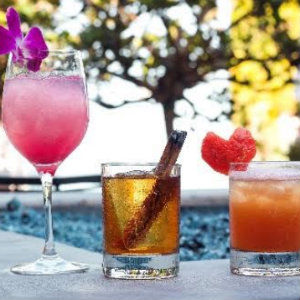 10.17.18
In honor of the upcoming Top Gun sequel and timed with The Great Pacific Airshow (Oct. 19-21), Pacific Hideaway is launching a Top Gun-themed Pop-Up Bar.
Guests can channel their inner fighter pilot with tasty bites such as Take My Breath Away which consists of fried goose, sweet Thai chili, cilantro, cucumber, pickled carrots, and stinger sauce. They can also step into the Danger Zone and sip on a cocktail of the same name made with xicaru mezcal, Milagro Reposado, and ancho chile liqueur.
Pacific Hideaway's Top Gun Pop-Up Bar and specialty menu is only available for The Great Pacific Airshow and will be open Oct. 19-21, 4-11 p.m. It is located within the Shorebreak Resort which is at the corner of 5th Avenue and Pacific Coast Highway, just steps away from the airshow.
Pacific Hideaway is at 500 Pacific Coast Highway in Huntington Beach.
---
More Greer